Who the heck are we?
Great question. Gravity Images is a complete video production and photography services company.
That means we work with entrepreneurs, small business, big corporations, high-powered ad agencies, and others to create powerful visual stories in both video and still photography… and we manage all the legwork and logistics, so you don't have to.
We help you narrow down your goals and get clear on what you're trying to accomplish with any video production—and then we bring it to life for you. We keep you involved every step of the way, but we're also very proactive, full of ideas, and we don't need a lot of hands-on to get things done.
We don't like giving clients nasty surprises, either, so we have processes in place that allow us all to work together as partners and create great content together, too.
---
How much does video cost?
H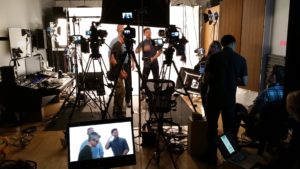 mm… this question is sorta like asking, "How much does a car cost?" Depends on the car, and it varies wildly, right?
Video and photography production is the same, because of the potential complexities that arise when deciding between different levels of production value, the number and types of deliverables, or upleveling your quality.
Solid, pro-quality video starts around $5k USD for a one-day shoot and includes only basic editing.
Costs go up very quickly when you add in specialized audio work or sound effects, multiple locations, music licenses, animated graphics, scripting, concepting, talent, voice over, color correction and grading, production insurance, or any number of other things that go into a serious pro-quality production.
On average, we most often produce projects in the $25,000 to $100,000 USD range—but we frequently go both lower and higher… the price depends on the goals and level of production.
Regular, non-rush-rate post work is billed at $100/hour, though if you've hired us for a complete production, you usually get a heavily discounted block rate for this that's built into the production budget from day one.
However, if you absolutely positively need something IMMEDIATELY, we can usually accommodate, depending on what other client work has to be pushed back to fit your updates in. Rush rate for post-production work is billed hourly at $150/hr USD.
Drop us a note and let's talk it out.
---
Do you require a deposit?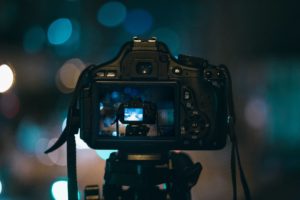 Yep, once we spend a little time talking live to work out what your production needs, a budget target, how many deliverables it covers (and some other administrivia so we are all on the same page operationally), a nonrefundable 30% preproduction deposit on the total agreed-upon budget is all that's required up front.
We invoice for everything else as people on the team complete their work, and the remainder at the end of the project.
Once the deposit is paid and we dive into the pre-pro to learn about your needs and get a good sense of what the film or photo session could be, we create and share a detailed line-itemized shot list and spreadsheet that shows EVERYTHING: the total budget, how it breaks down, the timeline, any additional crew or team members required, the locations, the camera systems we're using… all of it, so you know exactly what's going on.
Once that's done, we get down to the art of creating inspiration boards and filling in the emotional stories that are going to move your audience to action.
---
What about short marketing videos?
We've done tons of these for Fortune 300 companies and small businesses alike. You might be surprised how affordable it is to make these kinds of films, and they do great in marketing funnels, in social media ads or as business videos on YouTube.
We think they're a lot of fun, and if it's for a nonprofit, we can get costs pretty low—because we like giving back to our community.
---
How do your prices compare?
We're easily one of the most competitive production companies around when it comes to price.
And… we've spent years working on productions that have honed to a fine edge our strategies for maximizing your dollars while keep production value high, with an emphasis on storytelling.
Simply put… we can do more for you with less.
---
What if I only need an hour?
Unfortunately, we don't do that.
Whether video or stills, our crews put in a considerable amount of time developing shot lists for any shoot, checking off logistics, prepping equipment, transporting gear and setting up. That means most shoots carry a 4-hour minimum.
Half-day and full day rates are pretty standard in video and photography production, and we bill the majority of small photography projects competitively based on current prevailing rates.
---
What if I have someone I like working with?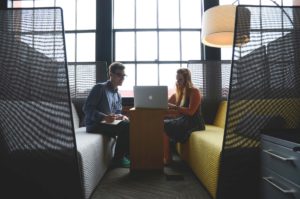 We're great collaborators. We routinely work with outside editors, agencies, copywriters, talent, producers, directors, and others who aren't part of our crew.
If there's somebody you like to work with—say, an outside editor—no problem.
Just let us know up front, and we'll shoot as "work for hire", and you can handle the post. And we're happy to produce an existing script or idea, too. We're super flexible.
---
Who owns the footage you shoot?
You own the agreed-upon FINAL and FINISHED video deliverable(s) we produce for you. BUT…
The raw footage that didn't get used also benefitted from the meticulous planning and preproduction that go into any shoot—and that means it still has value in raw form.
So if you want to use it for another project with us…GREAT… there's no charge—beyond additional post-production hours—to create new films using more of the footage we shot together on a project.
But if you want to take that unused footage to another entity and cut something different from it, there's additional cost for providing that footage.
Unless Gravity Images is specifically contracted up front to work as "WORK MADE FOR HIRE*," the following rates for supplying unused raw footage after a project is complete apply:
$1,500 per day of footage. You'll be granted full rights to do whatever you like with it.
AND – The cost to acquire storage (a memory card, USB stick, or hard drive) of sufficient capacity to hold all the footage. You can either buy and ship us a sufficiently capacious storage device, or we can purchase one for you and invoice that purchase back to you. Either way is great.
AND – $150/hour for digital file management/transfer. This is the time it takes to transfer the footage from our big editing or archive drives to your storage device. Depending on the amount of footage and its resolution and frame rate, this can range from just a couple hours to an overnight transfer of 8 hours or more.
*WORK MADE FOR HIRE = A Gravity Images camera operator shows up with no pre-production or post-production services in the project agreement; you tell them what to shoot, how to shoot it, and we leave the raw footage with you.
---
What about long-term storage?
WE LOVE YOU! But when your project is finished, we'll still need to reclaim the hard drive space it occupied on our big, fast edit drives, and that means moving all your data to smaller drives for long term archive, which we will maintain for you at no additional cost.
That means at some point, you'll need to either:
Ship us an external hard drive of appropriate size, speed, and specification
OR we can buy what we recommend for stable, reliable archiving and storage and bill it back to you.
You don't pay anything for ongoing storage… just the cost of the drive itself, and we'll hang onto it for you until our next project together. Expect between $100 and $300 for the drive.
(If, on the other hand, you want us to ship that drive to you with all the footage on it, see the previous FAQ section on footage ownership for the conditions around that.)
---
What software and camera systems do you use?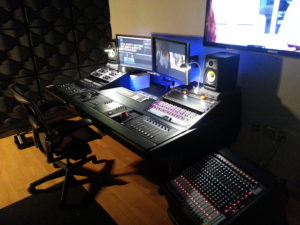 We're a Final Cut Pro X house, but we use whatever is required to get the job done. Besides, it ain't the car… it's the driver. Right?
We shoot everything from Arri, Canon, Sony and RED camera systems, along with high end DSLR and other excellent rigs, too. If you have a specialized need, we keep contacts from our network of rental houses around the world in our back pocket, and they can provide your production with anything under the sun, anyWHERE under the sun, for productions of any scale.
---
Why does it take so long to make video?
Listen… creating quality content is an art. It's hard. It takes tons of time and patience and communication and flexibility. It's also expensive, and every take, every revision, every update, every asset adds to the cost…. so when you hear about directors asking for a zillion takes of the same scene, you know it's because they're working HARD.
We prefer doing a location scout and putting together a shot list and getting all the preproduction details nailed. That includes:
Budgets
Shot lists
Call sheets
Equipment pickups and dropffs
Gear setup and strike
We like to say "let's make the film before you ever even turn a camera on." That way, we know exactly what and how to shoot when we get to shoot day. (We also haul a ton of gear around with us, which is why our camera dudes are so sexy.)
---
What should I expect on turnaround times?
Every project is different, but a good average is 1-3 months. If your project is simple and straightforward, we'll finish it closer to the 1 month mark. If it has a lot of deliverables, graphics, custom music and/or must go through an approval committee, you're probably looking at 2-3 months… sometimes longer if you're a big corporation with lots of approvers.
Our schedule is also a factor, and sometimes we're able finish projects sooner than normal.
---
Where can you shoot?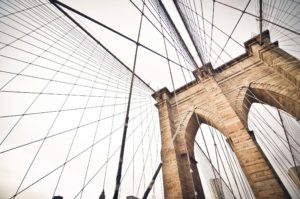 We shoot anywhere in the world, and have produced excellent films in remote locations and urban centers alike. We also have an extensive network of crews we frequently rely on to get things done in just about any city in the world.
More questions? Drop us a note and let's talk it out!